X axis
5000 mm
Y axis
3000 mm
Z axis
1500 mm
Rapid traverse
XY=30 Z=20 m /min
X.Y.Z axis acceleration
5 m/sec²
Spindle taper
HSK63F
Spindle speed
28000 rpm
Spindle power
( S 1 / S6)
20/25 kW
Spindle torque
( S 1 / S6)
32/40 Nm
Recommended 2-axis head
Mono Support Milling Head
Swivel/Rotation Torque
A=133/286 Nm
C=66.2/128 Nm
Swivel/Rotation Speed
A=C=100(cont) rpm
Swivel/Rotation Angle
A=±110°~±125° C=±360°
Clamping Torque
A=1,500 C=1,000 Nm
Tool shank
40T
Max. tool length
300 mm
Max. tool diameter with
adjacent tool
Ø75 mm
Max. tool diameter
without an adjacent tool
Ø115 mm
Weight
35-65 tons.
DUST COLLECTING & FILTERING SYSTEM FOR WORKING AREA AND SPINDLE NOSE
The NC controllable telescopic dust suction hood can stretch automatically by NC code or M function, and won't interference tool changing.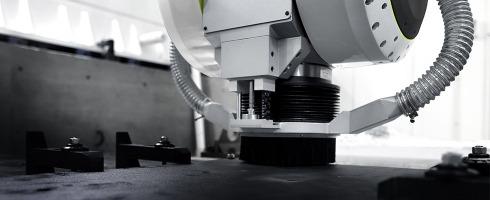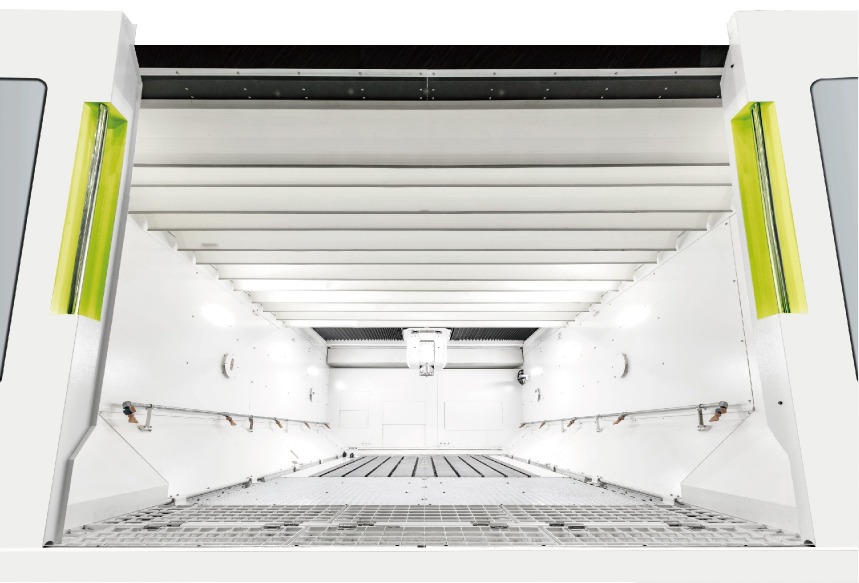 NC controllable top roof sliding cover
It can prevent the oil mist and dust from overflowing the processing area to protect the health of the operator and the keep air quality.